Mackenzie in Tiny Pussy
Download the full 1920x1080 HD Video and
62 Images at up to 4000 pixels in the members area today.
Rating: 7/10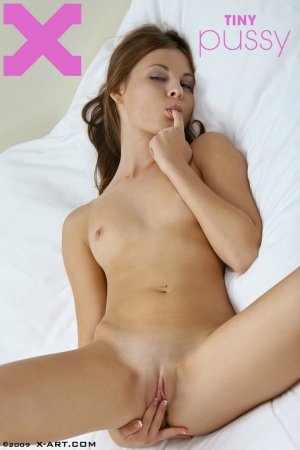 Mackenzie is a bad girl. She's always wanted to model nude, not because she needs the money, but because she's a TOTAL exhibitionist!

She just turned 18 and these are her first photos, but let me say it did seem like she's been doing this for a while.

She jumps on the bed and starts rolling around (she's very jumpy, not one of those models that moves like a limp noodle). She slides her cotton panties down and pulls her pussy lips open. She has the cutest 'tiny pussy'.

Then she shoves her fingers all the way inside and starts masturbating. The whole time, taunting the photographer...don't you want to fuck my tiny pussy!?

It's almost too much too handle. What would you do??