Caprice & Anneli in Threes Company
Download the full 1920x1080 HD Video and
63 Images at up to 4000 pixels in the members area today.
Caprice & Anneli in Threes Company
Rating: 8/10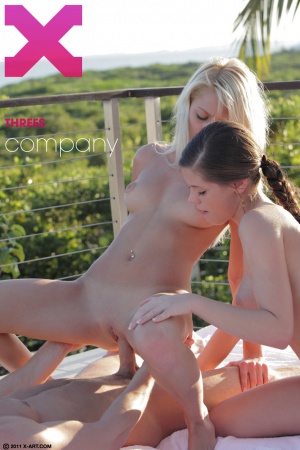 After watching Seth and Leila, Anneli wanted her chance with Seth. And since Caprice and Anneli are such close friends, Anneli invites Caprice to join in.

Watch the girls strip put of their cute bikinis, splash in the pool and turn each other on by playing, kissing and licking all over.

Seth then joins the action for a some hot sex with Anneli while Caprice hungrily watches.

Enjoy these two naughty beauties in a perfect Caribbean location. Paradise just doesn't get any better!