Sam & Marie in The Ultimate Blowjob
Download the full 1920x1080 HD Video and
64 Images at up to 4000 pixels in the members area today.
Sam & Marie in The Ultimate Blowjob
Rating: 8/10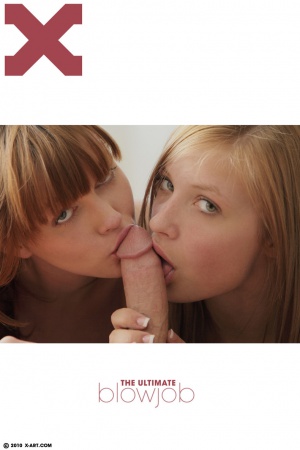 Imagine yourself enjoying the ultimate indulgence, a sexy blowjob by two angelic beauties, followed by HOT sex with them both!

The girls start out sharing a tender kiss. Their lips meet and their tongues intertwine in a dance of passion.

Sam, the blonde, takes her turn first, wrapping her lips around your aching cock. She teases the head for a while, then pushes it all the way inside, so you can feel the back of her throat.

The girls alternate, taking turns swallowing your cock. They wrap their lips around you at the same time, gliding up and down. It's better than sex!

But wait, there's a little surprise! The girls look at each other and smile. Sam whispers something to her friend, and before you know it, she's spreading her friend's pussy open, begging you to fuck her!

You push the head of your cock inside the redhead's tight pink pussy. It fills her all the way up.

She then climbs on top of you, so you can taste her pussy while you finally fuck Sam...