Sasha D. in Come Clean
Download the full 1920x1080 HD Video and
33 Images at up to 4000 pixels in the members area today.
Rating: 4/10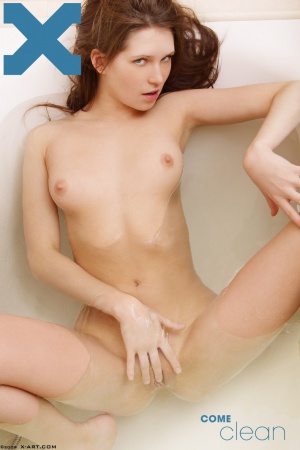 It's bath time for beautiful Sasha! Being naked in the bath is a total turn-on, as she runs her hands across her wet skin, finding that special spot.

Sasha has the most incredible long, slender legs you've ever seen! She has to point her toes to make more room in the bathtub, inching her way closer to the sprayer on the water faucet.

As she turns the faucet on, a rush of tingly warmth rushes down her spine. It's really more pleasure than she can stand... and us too! Enjoy...