Monika in Caliente
Download the full 1920x1080 HD Video and
38 Images at up to 4000 pixels in the members area today.
Rating: 4/10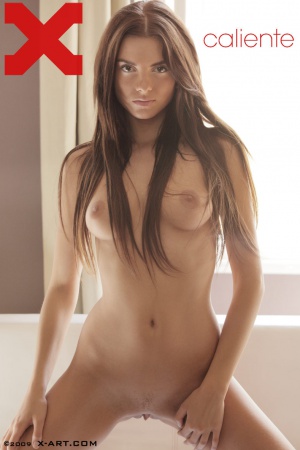 As the warm Summer light floods the room, Monika starts to relax after a long week of work. She feels completely at ease without her clothes, lounging naked, knowing the neighbors and can see in and beckoning them to look.

She told us she had just returned from modeling in Italy for an art-nude workshop. She said she knew all of those Italian guys taking her picture wanted to fuck her and she liked that. Monika is one of those girls who wants you to WANT her, really bad. She is also beautiful, sophisticated and truly wild.

Be careful, with this girl you just might get what you want!