Connie in How Deep is My Love
Download the full 1920x1080 HD Video and
80 Images at up to 4000 pixels in the members area today.
Connie in How Deep is My Love
Rating: 9/10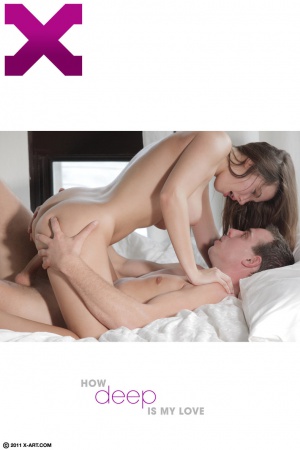 One of the HOTTEST things about falling in love is rolling around in bed and having hot sex all day long! Beautiful, large breasted Connie and her cute boyfriend enjoy each other's bodies like they were made for each other.

Watch as she takes him in her mouth, as he runs his hands across her perfect, soft skin. He rubs her perfect pussy with the tip of his cock, getting her nice and wet.

Finally, she can't wait any more. She grabs him and pushes it all the way inside. You can see the juices flowing out of her, dripping down his cock!

Connie pulls her ass cheeks apart, opening herself up even more as she straddles him from above. The two move in unison until their bodies shake in orgasm. It was that 'fertile' time of her cycle, so Connie's man pulled and and sprayed his hot cum across her body.