Hayden in Pink and Tight
Download the full 1920x1080 HD Video and
117 Images at up to 4000 pixels in the members area today.
Rating: 5/10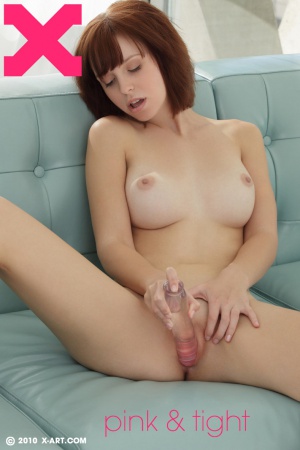 Hayden loves to play with our clear glass sex toy that lets you see all the way inside her small, tight, pink pussy!

Hayden tells us that her pussy is so small, it can sometimes be little uncomfortable for her when she has sex. If a guy is too big, forget it! There's no way it'll fit. Hayden said.

But that didn't stop her from trying our clear glass sex toy. It feels good how it's so smooth. Plus, it's really cool how you can see all the pink stuff inside me. I never new what it looked like until now.

Once she got the rounded end of the toy past her outer pussy lips, she started to slide it in and out slowly. The light shined inside; revealing a kaleidoscope of pink.

The pleasurable sensation of her pussy stretched around the toy was soon more than Hayden could handle.

Her eyes rolled back in her head and she bit down on her bottom lips as she came uncontrollably!