Leila in Sex on the Beach
Download the full 1920x1080 HD Video and
69 Images at up to 4000 pixels in the members area today.
Leila in Sex on the Beach
Rating: 7/10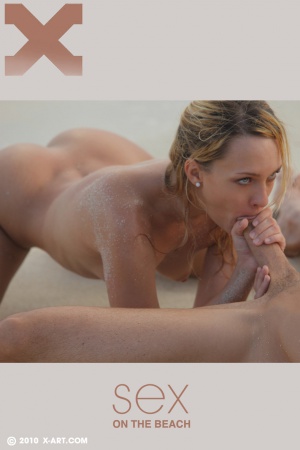 Picture yourself on a private beach... soft white sand beneath you, tropical sun overhead. A gorgeous, slender girl approaches, completely nude. It's a dream come true!

She gets down on all fours and moves towards you. Wasting no time, she unties your pants and pulls them down, shoving your cock all the way down the back of her throat.

She looks up at you with beautiful blue eyes, as you feel the warm flesh inside her mouth surrounding you.

Finally, she props her ass high up in the air, inviting you to fuck her.

As you push your rock hard cock into her dripping wet pussy, you can hear a small 'pop' sound as she opens up to you, stretching to take your full girth.

The waves roll in and out, as you fuck this little beach angel. The sounds of the ocean drown out her screams as she has her first orgasm.

I want to see you cum! she begs. You pull out and unleash your load all over her suntanned skin...